Goldfish Kiss x Roxy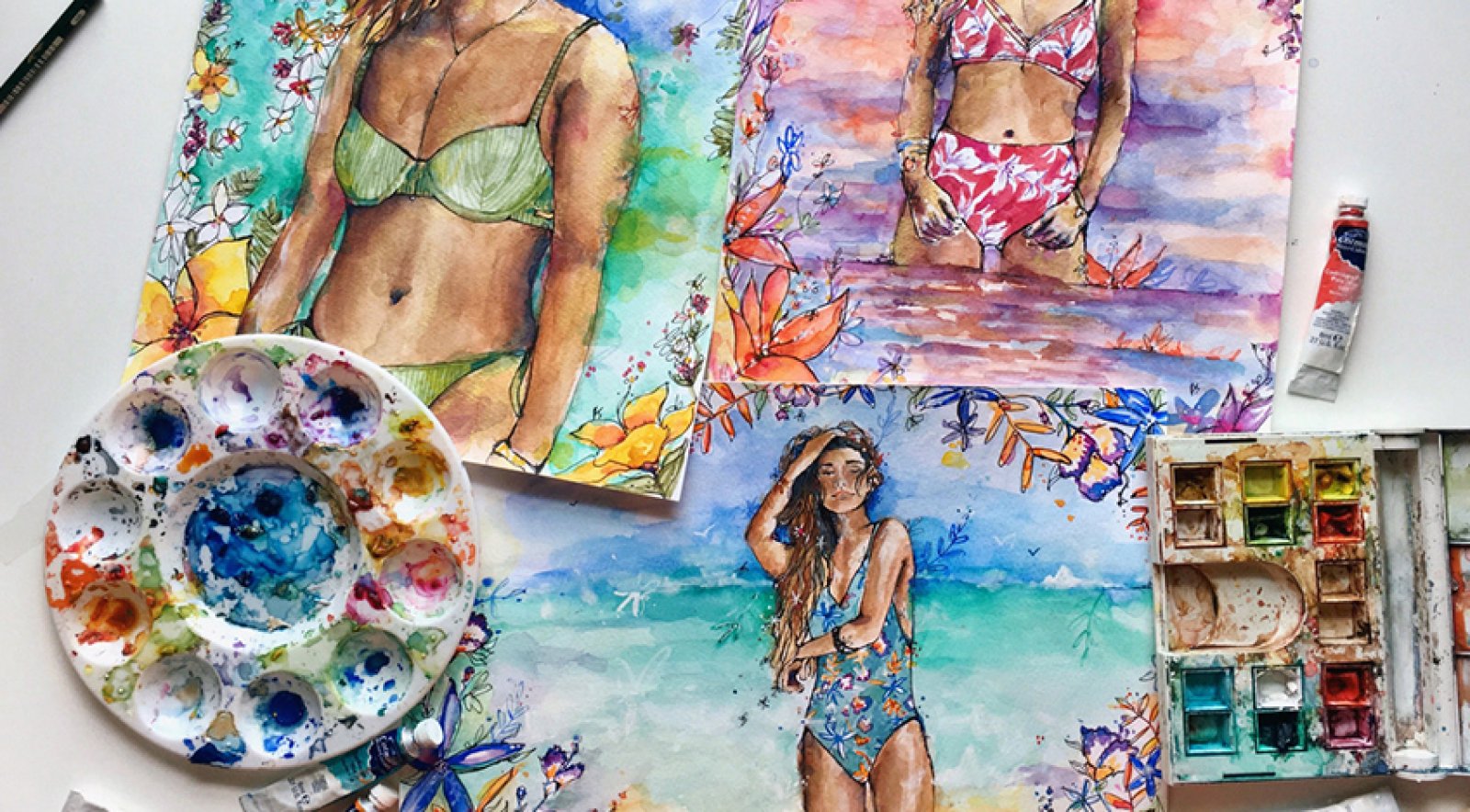 Rebekah Steen is not your typical blogger. There is far more than meets the eye.
As a two year old, she had an iconic bikini top that had two goldfish kissing one another - she wore it everywhere and knew from a young age that if she ever started a swimwear line she would call it Goldfish Kiss. Although there currently is no swimwear line, there is an infamous blog.
It was at a coffee shop in Diamond Head that she launched Goldfish Kisses. Since creating the blog, Rebekah has lived in Seattle, Los Angeles, the Bay area, Minnesota. She now resides in Pensacol Beach with her husband, son and their family pet.
Although Rebekah runs a blog, she also is an artist. You can find her work here.
Most recently she teamed up with us to paint an image of each of the three amigos in our latest swim collection.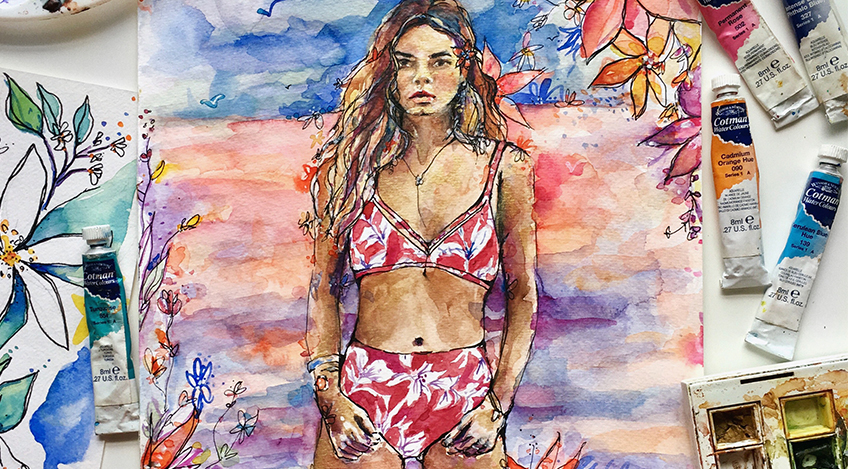 Bruna in the Softly Love Reversible Fixed Tri Bikini Top + Softly Love Reversible Mid-Waist Bikini Bottoms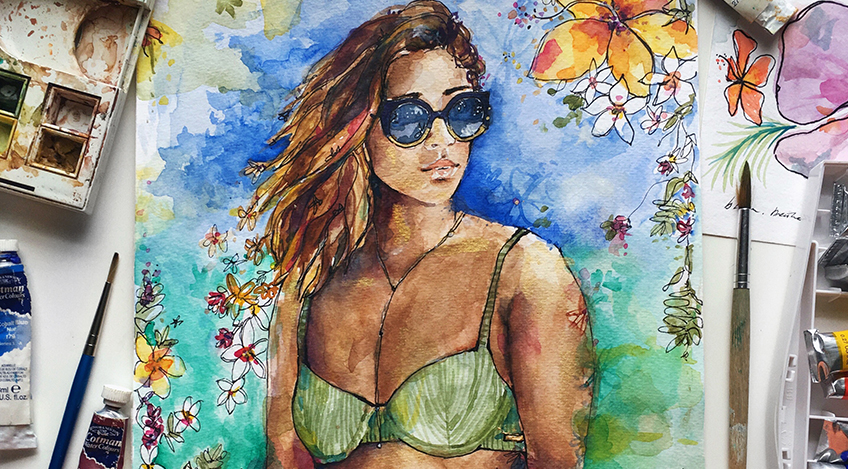 Kelia in the Goldy Sandy Bra Bikini Top + Goldy Sandy Mini Bikini Bottoms
Monyca in the Softly Love One?Piece Swimsuit